Who Owns Space Coast Credit Union (SCCU) 2024
Are you done with secret fees and sub-par customer service from your bank? Look no As Space Coast Credit Union (SCCU) is here to save the day. As a member-owned credit union, it provides an extensive selection of services like personal banking, business solutions, competitive rates, etc. To provide modern online tools for its members residing in Florida or beyond. In this post, let's dive deeper into SCCU and discover how one can make peace with their finances through using their services!
The organization ensures that they are working on behalf of each member's interests when crafting a cooperative ownership structure by delivering value-packed financial products, making sure everyone gets what they need out of being part of a responsible institution where all efforts go towards helping individuals achieve both short term goals and long term dreams alike.
Key Takeaways
Space Coast Credit Union is a Florida-based financial institution offering comprehensive banking services and exclusive discounts to its members.
SCCU provides competitive rates, early direct deposit access, personalized advice, and secure online/mobile banking features.
Accounts are insured by the NCUA up to $250,000 for added security.
Space Coast Credit Union: A Comprehensive Look
Space Coast Credit Union, the largest credit union in the region and an institution with over 600,000 members since 1951, has been providing services to 34 Florida counties. From online banking to auto loans and refinancing of mortgages – SCCU offers a range of financial offerings from Flagler down through Miami-Dade County for their member's needs. An ever-growing selection that began as just simple checking accounts or savings plans by Brevard County educators decades ago is now accessible to all who are part of this leading credit union within Florida's boundary lines.
SCCU's History and Mission
Space Coast Credit Union, which was initially established as Patrick Air Force Base Credit Union to serve military personnel and later merged with other credit unions from Florida in 1980 changing its name accordingly, is a member-owned financial institution. Its mission "To provide value through cooperative ownership" reflects this commitment to prioritize the members' interests rather than generating revenue for investors. This dedication has contributed greatly towards SCCU's development over the years and highlights why they are trusted by their many members throughout the credit industry across the state of Florida.
SCCU's Coverage Area
SCCU, mainly serving the Florida region and particularly concentrating on the Space Coast area, is distinguished from other financial institutions through its deep connection to the local community. This has been showcased in their partnerships with various organizations such as heroes, philanthropic groups, as well as education centers helping those who are less fortunate.
With over 50 branches spread across this zone of Florida alone providing exclusive benefits for members that include discounts from Sprint & Visa along with cash rebates, it not only enhances value but also cultivates a sense of unity within the SCCU family.
This commitment towards involvement in areas they serve underlines how dedicated SCCU really is regarding being part of something larger than themselves – exemplifying their caring approach for all customers/members alike.
Banking Solutions for Every Need
SCCU strives to provide its members with all the banking services they need, whether personal or business-related. From savings accounts and student checking through loans and credit cards, SCCU offers a full range of solutions designed for effortless financial management. The credit union has made it a priority to offer clear-cut options that eliminate any associated troubles in order to bring forth an efficient yet hassle-free experience.
For individuals starting on their monetary adventure with student checking or established entrepreneurs running successful businesses, SCCU boasts just what you're looking for when it comes to banking solutions – from free transactions at ATMs & cash machines up to comprehensive loan programs tailored specifically towards business needs.
Personal Banking
At SCCU, their personal banking services are crafted with you in mind. From checking and savings account selections to competitively priced loans such as home and auto loan options, it's easy for customers to find what they need financially. To make managing your finances simpler than ever before, this credit union offers an array of online/mobile tools that allow users to deposit checks or pay bills from the convenience of wherever they may be located at any given time. With rates that can't be beat coupled with superior customer service solutions like these—SCCU is a prime choice when seeking excellent financial resources!
Business Banking
SCCU's business banking services are a great asset for small businesses and entrepreneurs. Not only do they have 100% free checking accounts with no hidden fees, minimum balances or monthly charges – there is also no limit on the number of transactions you can make. Other credit unions cannot compete in terms of transparency and ease of use!
Plus, SCCU has many specialized tools to help your company grow, such as online banking capabilities, invoice payments via debit card along support from dedicated advisors who will offer advice when it comes to launching new enterprises. Managing finances successfully plus optimizing operations effectively too. With this assistance from SCCU's team backing you up every step of the way, success should be within reach!
SCCU stands out from other financial institutions by offering competitive rates and exclusive benefits to its members. These include discounted loan interest rates, as well as access to early direct deposits for added convenience and cost savings. With SCCU's focus on providing their members with the best possible solutions for meeting their financial goals, customers can rest assured they're getting an advantageous service while saving money in the process.
Our membership also offers several additional advantages that make banking even easier. These range from lower fees associated with certain services or transactions to discounts specifically tailored toward those who are part of our community. All this adds up so you get a better return when making use of your finances through us!
Loan and Deposit Rates
At SCCU, members can be sure that they will benefit from attractive rates on loan and deposit options. There is a wide selection of loans available – such as consumer and real estate ones – so it's easy to find the one most suitable for your needs without compromising on rate quality. To this, savings accounts like CDs or Money Market Savings Accounts offer competitive returns which helps make the most of the money saved up in them.
Apart from providing great financial benefits for its customers, what really makes SCCU stand out is its focus on ensuring customer satisfaction through complete transparency. Making it an excellent choice when seeking out a reliable banking institution!
Early Direct Deposit Feature
Having your paycheck arrive up to two days before its scheduled date is now a possibility with SCCU's early direct deposit feature. Those enrolled in this service via their checking or savings account will have access to those funds much quicker, and experience greater financial freedom as well. This convenience furthers the bank's commitment to offering value that meets members' needs, making it easy for them at every step of the way. With an eye towards customer satisfaction, you can expect better banking from SCCU!
Online Banking and Mobile App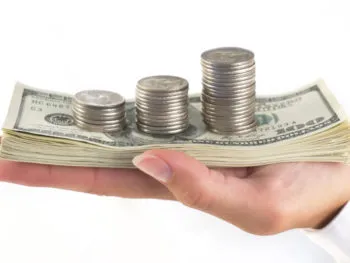 Staying in control of your money is easy with SCCU's online banking and mobile app. You can access all the necessary tools for managing finances anytime, anywhere, from checking account balances to transferring funds or depositing a check securely. These features enable you to have total confidence that your financial assets are safe no matter where you are located geographically.
SCCU's online banking provides users with an array of convenient solutions so they can keep track of their accounts effortlessly. Enabling them to easily make transactions on any digital device without having to leave home! Allowing customers simple navigation through bank statements and keeping up-to-date balances has made navigating this technology fast and straightforward while still providing crucial security measures across it services – allowing one peace of mind when accessing important financial information 24/7.
Online Banking Features
SCCU's online banking provides an array of features to help you effectively oversee your finances. You can take advantage of the Bill Payer feature, which allows for simple and secure payment of monthly bills without writing a check or searching various websites. To be kept in the know regarding account activity alerts such as balance notifications and transaction notices are available with this platform.
Budgeting tools like expense monitoring, spending analysis and calculators support managing money wisely through SCCU's online banking system so that you have control over your financial future!
Mobile App Capabilities
The SCCU mobile app offers a secure and user-friendly banking experience right in the palm of your hand. With it, you can access your account balance, make deposits with ease, conduct bill payments quickly, and securely transfer funds between different accounts belonging to SCCU. This platform is equipped with digital wallet integration for contactless payments making transactions more convenient as well as messaging/chat functionality allowing direct communication with representatives from the company. You can enjoy these features wherever you are – having control over finances anytime, anywhere!
Membership Eligibility and Family Inclusion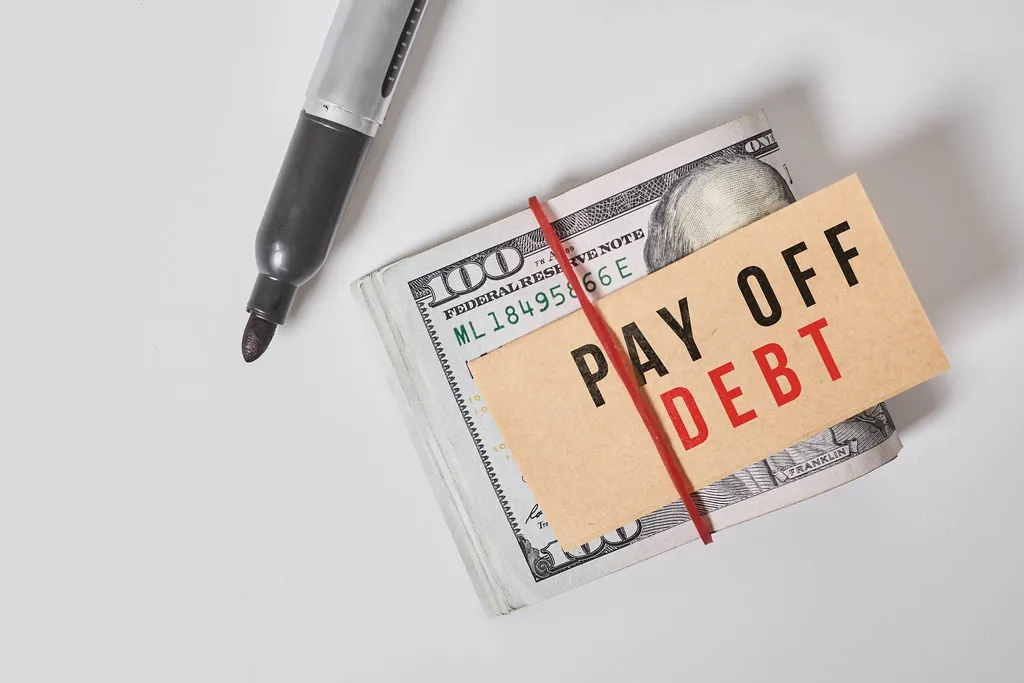 If you're interested in joining SCCU, here's the great news: membership is open to those who live or work within its service area and family members can also be part of it. As a member, your access to all kinds of benefits and services offered by our credit union will start immediately!
What one needs from their financial institution are excellent competitive rates, an emphasis on customer satisfaction, or extensive services. SCCU has everything for everyone. Now let us explain how anyone can become a member including other relatives under the same account.
Becoming a Member
To become part of SCCU, you just need to open a Share Savings account with an initial deposit of $5. There are no fees or balance requirements which makes joining up simple and easy, membership is either available online or from one of our branches.
Once your account has been opened, there are plenty more benefits on offer: competitive loan rates, early direct deposit access for members, personalized financial advice when needed plus the convenience offered by mobile banking, free ATM network usage, and lots of additional helpful information about managing money well (all at no cost). The perks that come with being an SCCU member make it easier than ever to manage finances wisely!
Family Membership
SCCU knows the value of family and thus enables current members to include their relatives in their membership. This opens up advantages, such as competitive interest rates, outstanding customer service, and various financial services designed for the specific needs of your close ones.
By expanding your SCCU account to include members from your household or immediate family, you are giving them access to all these amazing benefits!
National Credit Union Administration (NCUA) Insurance
At SCCU, customers receive not only great services and benefits but also a guarantee of safety via NCUA insurance. The National Credit Union Administration (NCUA) is responsible for regulating and monitoring federal credit unions, making sure that account holders are covered up to certain limits in the unlikely event of financial failure on the part of SCCUs. To Secure customer accounts we look at extra measures set out by the NCUA so everyone can feel safe when banking with us.
NCUA Insurance Coverage
The NCUA Share Insurance Fund grants SCCU members with a maximum of $250,000 in deposit protection. This ensures that even if the credit union runs into financial trouble, your money is safe and sound up to this sum. There's no need for you as an account holder to take extra steps or obtain additional coverage because it comes automatically upon joining the union – reassuring you about keeping your hard-earned funds secure at all times!
Additional Security Measures
SCCU strives to keep its members' banking accounts and personal information safe. To do this, the organization takes several security measures – such as not storing passwords or SSNs on phones. Providing multi-layered authentication for online banking activities. And offering biometric options like face/fingerprint identification. By implementing these steps in conjunction with monitoring account activity constantly, SCCU guarantees a secure experience for all of its members when it comes to their financial affairs. You can trust that your money is safeguarded at SCCU!
Summary
At Space Coast Credit Union, members can gain access to a broad selection of financial solutions and the tailored assistance that separates it from standard banks. Through SCCU's membership, you could obtain competitive prices for business or private banking services with the practicality of online mobile tools.
When you want to experience all its advantages first-hand, don't hesitate to join and open an account, both individually as well as on behalf of your family members! This credit union offers peace financially while still providing exceptional customer service throughout each member's journey.
Frequently Asked Questions
How do I become a member of Space Coast Credit Union?
Becoming a Space Coast Credit Union member is effortless. Simply open an account with $5 as the minimum balance and apply for credit union membership either online or in person at one of our branches.
What are the benefits of SCCU membership?
As an SCCU member, you can take advantage of favorable loan rates, access your deposited funds ahead of time with direct deposit convenience, and enjoy a comprehensive range of financial services along with superior customer service.
How does SCCU's online banking and mobile app work?
Secure online banking at SCCU enables you to manage your finances with ease anytime, from anywhere. The mobile app gives members safe and convenient access to their accounts.
What is the coverage provided by NCUA insurance for SCCU accounts?
Accounts held at SCCU are eligible for up to $250,000 of coverage under NCUA insurance.
Can family members also become members of SCCU?
SCCU is the ideal choice for families in search of financial services, as family members can be accepted as members. Membership provides access to a variety of beneficial services and support from the credit union team.